I am not a photographer.
I've been photographing since the age of 11 or something when I got my first camera (a Kodak box-camera). My father was quite a good amateur photographer, and I probably got inspired by him.
I am a visual person. I think in images and I have a photographic memory. That's why I like taking pictures and saving the moments in photos. Just as I like trying to catch images in other ways.
I don't just take photos when on vacation – the normal tourist photos which you can see in the department TRAVEL if you want to see some of the places I have visited.
I also photograph a lot of other motives. Like things with interesting shapes and colors. Changing landscapes. Details around me. Sometimes people.
There will (eventually) be more photos than are there now. You can also visit my WP Blog for some photos or my Facebook Albums (which means you need to be a FB friend first).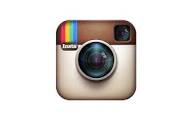 Follow me on Instagram: http://instagram.com/ninitj
Latest images shown here: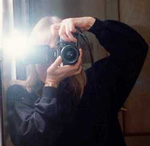 I've got 4 cameras. One system camera, a Pentax Super A, and three digital cameras, a FujiFinePix 6800 Zoom, an Olympus Stylus 780, a Canon G9 and a Canon G15. Nowadays I normally use the Canon G15.